Gates | Garage Doors | Access Control Systems | Lantana, Denton County, Texas, 76226
Alpha Gate & Door Co. Mon - Sat, 7am - 7pm Sun, 8am - 5pm
3622 Lakeridge Dr
Grapevine, TX 76051
817-381-7788 info@alphagateanddoor.com
We Are The Leading Automatic Driveway Gate Specialists in Lantana, Texas and the Surrounding Areas.
Here at Alpha Gate & Door Co. in Lantana, we offer Certified AFA & IDEA Gate Designers and Installers. Our expert technicians can also complete fast and dependable repairs, providing top-notch gate services to our customers.
Automated Gates – Driveway Gates – Security Gates – Electric Gates – Gate Openers – Gate Operators
We Offer Affordable Slide Gates

The Best Swing Gates Available

We Specialize In Custom Commercial Gates

And Sell Only Quality Gate Openers

Offering The Best Value Automated Gates
We specialize in residential gate systems such as slide gates, swing gates, barrier gates, vertical pivot gates, and vertical lift gate applications. We offer convenient, customized options for every one of our clients. Alpha Gate & Door Co. always goes out of the way to make clients satisfied. Whether you need a Gate Design, Gate Installation, Gate Replacement, or a Gate Repair you will want to make sure to give us a call and let our expert staff resolve your issues. Our professional teams are some of the best in the industry also when it comes to Gate Openers and Gate Operators.
We Are The Leading Garage Door Specialists in Lantana, Texas and the Surrounding Areas.
Here at Alpha Gate & Door Co., we offer Certified IDA & IDEA Garage Door Sales and Installation, as well as Professional Garage Door Repair. Our expert technicians can be depended upon to complete fast and safe services, providing top-notch garage door solutions to our customers.
New Garage Doors – Garage Door Installation – Garage Door Replacement – Garage Door Repair – Garage Door Openers
We Offer Affordable New Garage Doors

The Best Garage Door Installation Available

We Specialize in Custom Garage Door Replacement

And Sell and Install Only Quality Garage Door Openers

Offering The Best Value Garage Door Repair
The Alpha Gate & Door Co. Family is proud to sell and service "American Made" Residential Garage Doors. Years of experience with new residential garage doors have identified the best door manufacturers in the U.S. We focus on customer service, and technical expertise.
Access Control Systems – Card Readers – Telephone Entry Systems – Biometric Control Systems
Affordable Access Control Systems – Best Access Control Systems – Custom Access Control Systems Quality Access Control Systems – Value Access Control Systems
Alpha Gate & Door Co. provides, installs, and services access control systems to safeguard your home, business, or industrial complex, utilizing products that fit your design. Our customers benefit from our commitment to customer service, and technical expertise.
We are Trusted

Trusted across the board in all areas of garage door repair and servicing.
Expert Repair Staff

We have a highly trained professional garage door team.
Good Support

We offer 24/7 support services for all your needs.
About Us
When it comes to garage door repair and gate repair, Alpha Gate & Door Co. is the most trusted name in Lantana, Texas. Our clients in Austin, Dallas, & Fort Worth Texas look to us because our service technicians have many years of professional experience in the garage door and gate industry. We always go out of our way to make our clients happy and fully satisfied.
How We Work
We Provide Honest Estimates

We offer honest, straightforward price estimates. Contact us today for a FREE garage door installation or repair price quote.

Our Team Provides Outstanding Customer Service

With 24/7, year-round customer service, we offer the best customer service in the industry. We will always be there when you need us.

Installing Only The Highest-Quality Products

Our company is only as good as the products we install, that is why we only install the best and most highly rated products on the market.
Contact Us Today – We Are Always Ready To Serve!
Click the link to the right to contact us and tell us your need!
Why Should You Choose Us?
Choosing the right garage door or gate company is imperative. There are several reasons to want a professional when dealing with everything garage door and gate related.
Garage doors and gates are heavy and dangerous. You must trust a professional to handle all installation and repairs for your safety. Also, there are a lot of choices when it comes to purchasing a new garage door or gate. With so many garage door and gate choices available nowadays, it can be somewhat challenging to pick one, especially if you've never had to shop for a new door or gate before. Don't know exactly where to start?
Allow our professionals here at Alpha Gate & Door Co. to help you with all your garage door or gate services.
Our Promise and Values
Written By Alpha Gate & Door Co. Manager
Alpha Gate & Door Co. is dedicated to service and value without sacrificing any of the top-notch quality that has set us up as us a leader in residential garage or gate service and installation of garage doors or gates. We have successfully set high standards of high quality, dependability in our products as well as our services. We maintain an extremely high level of performance now as when we first opened our doors. We promise individualized attention and excellent value for all of our clients.
History Of Our Company
The team at Alpha Gate & Door Co. has provided our clients in
Austin, Dallas, & Fort Worth Texas

, with garage door and gate services for many years, and we understand how vital these garage door and gate installation and servicing is.
We pride ourselves on expertly meeting all of your garage door or gate needs; we offer guidance and recommendations that reflect what is best for you, your family and your home. Our philosophy has kept us going strong for years. We want our patrons to trust in us for all their garage door or gate requirements. We welcome any opportunities to serve all of our client's needs, day or night, 365 days a year. We are the very best garage door and gate company because of our fantastic team of expert professional garage door and gate installers.
Contact us today so we can show you everything we are capable of!
Visit Us on Google My Business
Lantana, Denton County, Texas 76226
Lantana is an upscale census-designated place (CDP) and master-planned community originally developed by Republic Property Group, 8 miles (13 km) south of Denton in unincorporated Denton County, Texas, United States. The population of the CDP at the 2010 census was 6,874. Lantana had 3,274 occupied homes as of December 31, 2015, with an estimated population of 10,641. Lantana shares the 76226 ZIP code of Argyle. Approximately one quarter of the populace have an annual household pension of greater than $150,000, with 34% having incomes from $75,000-$150,000. Almost half of the Lantana population has a bachelor's degree or higher. In 2004, 2006, 2011 and 2012, Lantana won the People's Choice Award for Community of the Year at the Dallas Homebuilders Association McSAM Awards. Lantana hosts regular community events, such as uncovered music presentations in the parks, chili chef offs, festivals, picnics, and other thesame functions for its residents.
Lantana encompasses 1,780 acres (7.2 km2). It was developed starting in 1999 upon land acquired from the Rayzor family (known as Rayzor Ranch). On March 16, 2000, Republic Property broke ground upon the community. Larkspur and Sandlin were the first neighborhoods developed. The first residents moved in on July 31, 2001. In the first quarter of 2014, Forestar Group, Inc, an original equity partner in crime along later than Republic Property Group, acquired the enduring partnership amalgamation in Lantana and will continue with the fixed idea development of the community.
The homes in Lantana are built almost an 18-hole golf course, designed by award-winning golf architect Jay Morrish. In October 2003, Lantana Golf Club became a semi-private facility. In October 2004, a 7,500 square-foot club house expansion was completed providing supplementary facilities such as men's and women's locker rooms, men's card room and lounge, playroom, and a state-of-the-art fitness facility. The club went private in to the fore 2009.
The Lantana Community Association, Lantana's HOA, is managed by Insight Association Management. HOA dues lid Grande Communication basic cable television (19 channels), CoSecurity 24-hour security monitoring and system installation, front yard maintenance, and amenities – including five community pools, a water vaporizer park, two fitness centers, playgrounds, tennis courts, hike and bike trails and parks. The Board of Directors of the Lantana Community Association are: Tara Boswell, Christi Brownlow and Darrel Amen. The Association is currently in the process of transitioning over to a Resident Board of Directors after the reaching the community size the make a clean breast of Texas requires to do so. Lantana's monthly Board meetings are open to the public and accept place in the Bartonville Town Square. Residents who have individual concerns about their house or the community in general may gift those items at the monthly meetings.
Lantana residents pay an annual fee, through the Lantana Community Association, to the Argyle Volunteer Fire Department (AVFD) for Fire and EMS service. The go forward is based on the appraised value of each home and the rate charged by the AVFD. The vigorous rate for 2010 was .059318 per $100 of appraised value.
Lantana is located in Development District #4, Fresh Water Supply District #6 and Fresh Water Supply District #7. A Fresh Water Supply District (FWSD) is a diplomatic subdivision of the State of Texas, authorized by the Texas Commission of Environmental Quality, to come happening with the grant for water, sewage, drainage and supplementary services within the district's boundaries.
The number of local retail destinations is increasing within Lantana. The first move ahead took place at the southeastern area of the community at the northwestern corner of the intersection of FM407 (Justin Rd.) and Copper Canyon Rd. Currently, CVS, Pizza Hut, Sonic Drive-In, Lantana Dry Cleaners, Kwik Kar Oil and Lube, Kwik Kar Car Wash and Primrose School of Lantana are way in for business. A small retail middle is under construction at the northeast corner of FM407 and Simmons Rd. At the southwestern corner of the community along FM407 amongst Jeter Rd. and McMakin Rd., NewQuest properties is constructing Lantana Town Center. Anchored by a Kroger Marketplace grocery buildup with a Fuel Center upon the western side of the project, initial plans doing several small retail stores along gone restaurants. The Kroger Fuel middle was opened February 2015 and the Kroger Marketplace opened on May 22, 2015. Several restaurants and stores have already opened within Lantana Town Center.
The publicly elected Board of Directors manages and controls anything of the affairs of the district, subject to the continuing government of the Texas Commission of Environmental Quality. The Board establishes policies in the captivation of its residents and benefits customers. A district may talk to and enforce everything necessary charges, fees and taxes in order to offer facilities and service.
Four of Denton ISD's schools are located within the community: Tom Harpool Middle School and Annie Blanton Elementary School, which opened in August 2008, Eugenia Porter Rayzor Elementary, which was the first studious to be built and opened in August 2002, and Dorothy Adkins Elementary School, which opened in August 2014. Blanton and EP Rayzor elementary schools are rated "Exemplary" and the center school is rated "Recognized." Lantana is served by John H. Guyer High School, located in southern Denton, TX, about 3 miles (4.8 km) north of the northernmost neighborhood (Madison).
Lantana is estranged into subdivisions or neighborhoods listed below:
Lantana, Texas Related Image
Old Alton Bridge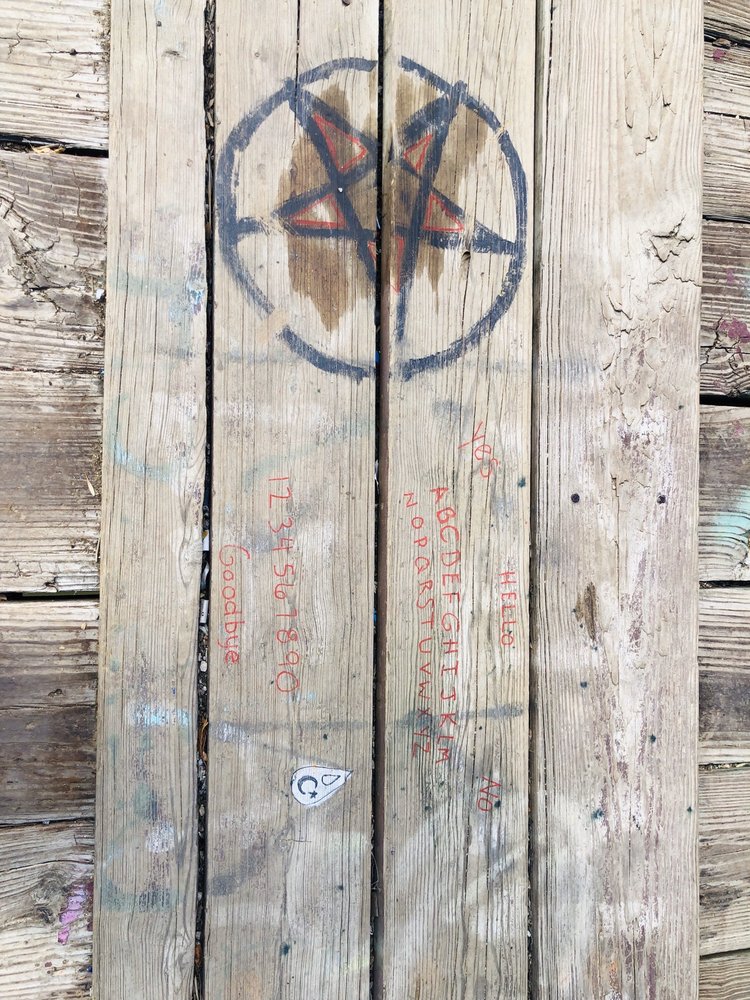 Landmarks & Historical Buildings
Old Alton Rd, Denton, TX 76210
Denton Public Library South Branch
Libraries
+19403498752
3228 Teasley Ln, Denton, TX 76210
Play Street Museum – Flower Mound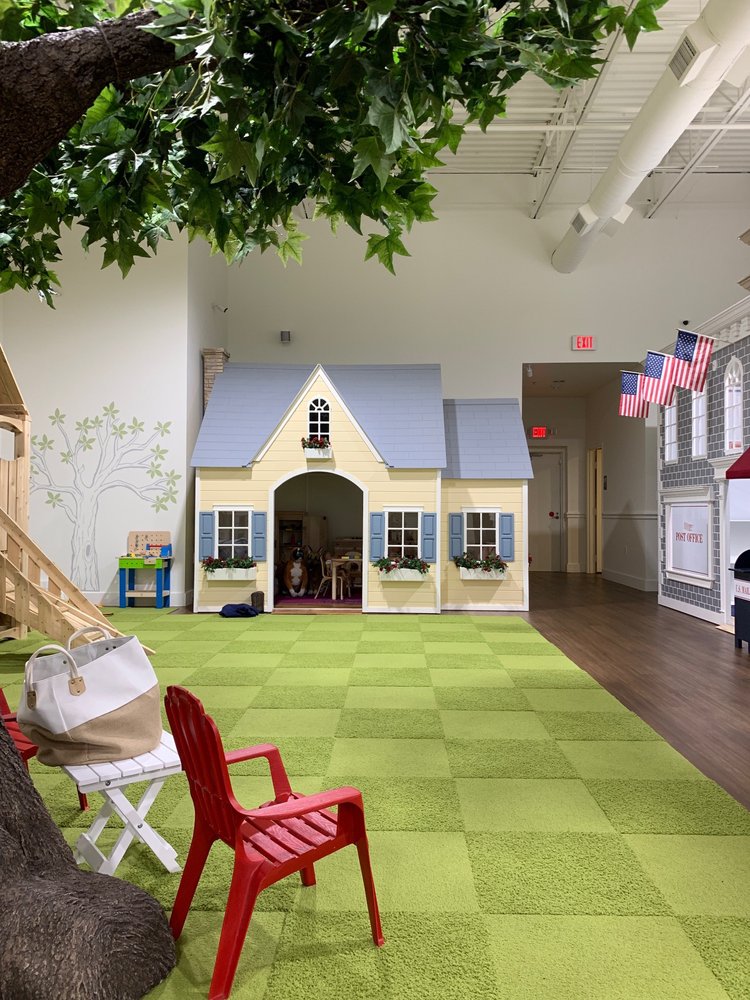 Children's Museums, Indoor Playcentre, Kids Activities
+19723491138
6050 Long Prairie Rd, Ste 600, Flower Mound, TX 75028
Denton County Sports Association
Gun/Rifle Ranges
+19402412376
409 Copper Canyon Rd, Argyle, TX 76226
Courthouse On the Square Museum
Landmarks & Historical Buildings
+19403492850
110 W Hickory St, Denton, TX 76201
407 Gun Club
Gun/Rifle Ranges
+19402401555
831 W Fm 407, Argyle, TX 76226
Discover Denton
Visitor Centers
+19403827895
111 W Hickory St, Denton, TX 76201
Lewisville Catfish Guide Service
Fishing
+12145349330
604 Arbor Ct, Highland Village, TX 75077
Denton County
Landmarks & Historical Buildings, Courthouses
110 W Hockory St, Denton, TX 76201